At Mt. Hood Hearing, we understand that sometimes it makes more sense for us to come to you than for you to come to us.
Our friendly family of professionals is ready to offer mobile services to workplaces and residential communities alike in the Portland, Oregon area. We have also received our COVID-19 vaccine in order to keep you safe.
In some workplace environments, it can be more cost effective, while also providing better protection, to provide employees with custom-molded earplugs rather than disposables. In fact, in most cases, custom-molded earplugs break even with disposables in less than two years. Contact us to talk about providing on-site testing and molding at your workplace.
Residents in senior living communities can benefit greatly from regular hearing tests and the simplicity of having the necessary supplies associated with hearing aids delivered to their door, as well as routine checks on how their hearing aids are holding up. Especially because mobility is sometimes an issue for these residents, we find most community administrators in the Portland area consider mobile hearing services invaluable.
A few of the mobile services we offer include:
Consultations and Audiometry (Hearing Testing)
Supply replenishment including batteries, tubes and cleaning supplies (even for residents who bought their hearing aids elsewhere)
Hearing aid fitting
Custom earplug molding
Cleaning, checking and minor hearing aid repair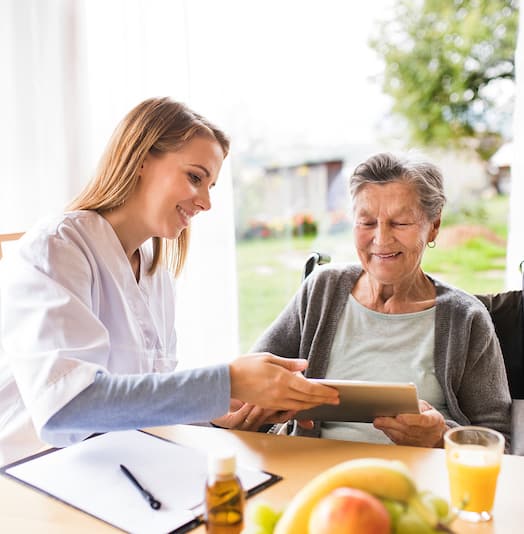 We're happy to address any questions your residents or employees may have while we are there. We are a family business, and we know the importance of establishing a relationship with every person we work with, whether they come to us or we come to them.
---
Contact Us
Home Visits
It is not too common to find hearing healthcare professionals who are able to make home visits, but our commitment to family means this is a priority for us. We want everyone to hear their best, even if they're unable to make their way to our office.
We have the latest technology available so we can provide mobile services that match what you receive coming to our office. Services we can provide in-home include:
Consultations and Audiometry (Hearing Testing)

Hearing aid selection

Real-ear fitment verification

Minor repairs on-site

Pick-up for major repairs
Mt. Hood Hearing is a family-owned business committed to serving the Portland, Oregon area in every way we can. Whether you want to come to our office, schedule a home visit, or have us provide services to your residential community or workplace, contact us today about how we can deliver the best quality service available.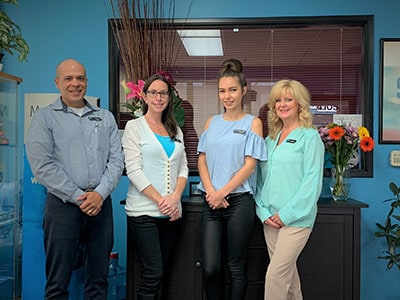 Hearing Aids and hearing services serving Portland, Oregon and Vancouver, Washington
Our office is located in SE Portland, Oregon, but we serve patients from a wide region including the Greater Portland area (Gresham, Happy Valley, Oregon City, Clackamas, Milwaukie, Beaverton, Tigard, Hillsboro) and the Greater Vancouver, WA area (Felida, Fruit Valley, Hazel Dell, Cascade Park, and Camas).