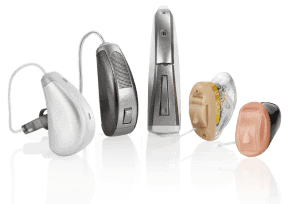 At Mt Hood Hearing, the style of the hearing aid does not determine its price. For instance, a small invisible hearing aid can be the same price as a large behind-the-ear device if the computer inside them is within the same technology level. The technology levels available are: Essential, Standard, Advanced, and Premium. The level that would be suitable for you is determined by your lifestyle and hearing needs.

Essential technology is the most affordable and would be recommended for someone who lives a quieter life, while Premium technology is the most expensive, and features the latest in automatic adaptation in multiple challenging listening environments. It is intended for those living a more active lifestyle.

The price of hearing aids can vary significantly from one provider to the next. Much of what you pay for when you purchase a hearing aid is the expertise and knowledge of the person who is programming and fitting it. A hearing aid by itself has no value to you if it has not been programmed and fitted properly to match your current needs, even if you have purchased the most expensive one.
After you buy hearing aids, your ongoing follow-up care is also crucial to your continued satisfaction. For all of these reasons you may see cheaper hearing aids online, but they are missing the professional service, fine-tuning, and counseling you would then have to pay for in order to make the hearing aids work for you.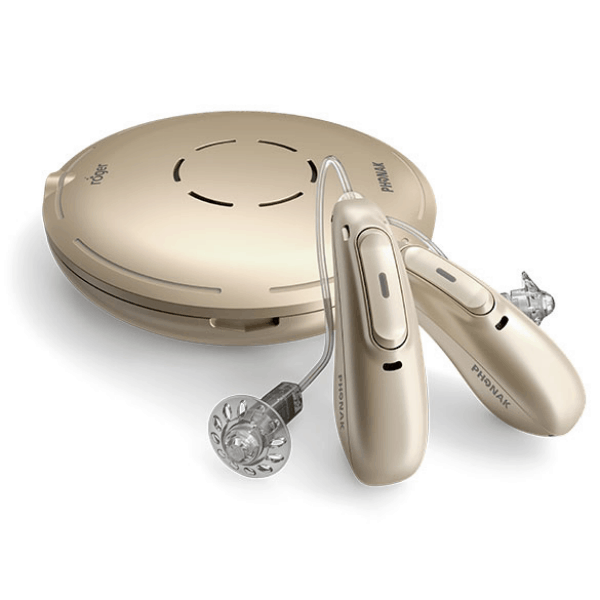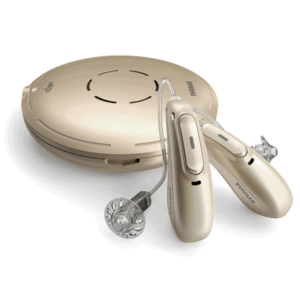 We want you to obtain the best hearing instruments for your needs and we understand that cost is a factor in your decision-making. We also understand how important it is to correct and manage your hearing loss to improve your quality of life, increase cognitive function, reduce the negative effects of tinnitus, reduce the risk of cognitive decline and dementia, as well as reducing the risk of falls.

Historically, it has been difficult for people to "do the right thing" to correct their hearing loss. This normally would require investing in new hearing technology about every 4 to 6 years and for most, this is simply not affordable. This is due to the high cost of medical devices, and hearing aids fall within this category. Most people end up pushing the life of their devices to the very end and in the process, they miss having features that would add more quality to their lives.
For this reason, we have teamed up with TreatmentFi. This is a program created by Harvard graduate Dr. Keith Darrow, PhD to make hearing healthcare more affordable to all. The TreatmentFi program has been developed to ease the financial burden of hearing aids by eliminating up-front costs, removing interest, and creating a simple and affordable solution.
TreatmentFi is a subscription program, much like Netflix, Hulu, or your gym. The motivation behind offering a subscription, is to lower the cost of entry for you by only requiring a fixed monthly payment which, depending on the technology level, ranges from only $100 to $155 per month. That's it, no more paying thousands of dollars upfront for hearing aids or having to pay to extend the warranty year after year.
Your all-inclusive hearing loss treatment plan includes: a set of hearing aids of the latest technology with a 4-year comprehensive warranty. This warranty covers all your office visits, all repairs, supplies, accessories such as music and TV streamers, and one-time replacement for lost devices. The best part of it all is that every 4 years, we will upgrade your hearing aids to the latest technology so you can always benefit from new features, while maintaining your low fixed monthly subscription.
You can still purchase hearing aids the traditional way by paying a one-time fee for the hearing aids. The cost would range between $1,000 to $3,000 per device, depending on technology level. Please see the table below.
TreatmentFi Benefit Comparison Chart
---
Average range of $4,000 to $6,000 per new set of hearing aids every 5-7 years.
3-year manufacturer warranty and Hearing Wellness Plan. Warranty can be extended for $149.98 per device per year.
One-time loss replacement per device with $400 deductible per device lost.
No-cost repairs and service for 3 years. Fees for services and supplies after warranty expires if not extended
Automatic, no-cost, upgrade to new tech every 4 years with low monthly payments
4-year manufacturer warranty and Hearing Wellness Plan. No need to pay for warranty extensions. Everything is always covered.
One-time loss replacement per device with $200 deductible per device lost
No-cost repairs and service for 4 years. No charge for office visits or supplies
To become pre-approved for TreatmentFi, please follow this
link
. This will not affect your credit as it is a soft credit inquiry.
Hearing Aids and hearing services serving Portland, Oregon and Vancouver, Washington
Our office is located in SE Portland, Oregon, but we serve patients from a wide region including the Greater Portland area (Gresham, Happy Valley, Oregon City, Clackamas, Milwaukie, Beaverton, Tigard, Hillsboro) and the Greater Vancouver, WA area (Felida, Fruit Valley, Hazel Dell, Cascade Park, and Camas).