Hearing Aids Today
Hearing aids nowadays are no longer "just hearing aids", they are now "smarter" than ever before hearing aids. The advanced computers powering modern hearing devices not only allow for very natural sound quality in noisy environments but also feature many connectivity options for today's digital world. They feature Bluetooth connectivity for cell phones, audio streaming for music, and can stream shows directly from your TV, tablet, or computer. Most hearing aids also automatically adapt to different environments, eliminating the need for pushing buttons, and can be controlled by an app on your phone or smart watch.
Other hearing devices can detect falls, track fitness and brain activity, remind you to take medications and can also translate languages in real-time.
They can be powered by conventional disposable hearing aid batteries or by a built-in, long-lasting lithium-ion rechargeable battery.
Hearing aids also come in many different sizes, colors and styles to accommodate each individual's needs and wants.
No single size, style or hearing aid feature is right for everyone. When you come to Mt. Hood Hearing, our goal is to guide you through all the available options based on your specific type of hearing loss, prescription, and budget in order to find the right solution for your hearing needs.
We guarantee the highest level of customer service along with high quality devices at prices you can afford. Our hearing aids range in price depending on the technology level, not the style or size. With our products and our expertise, you can be certain your investment in your hearing aids will last for many years.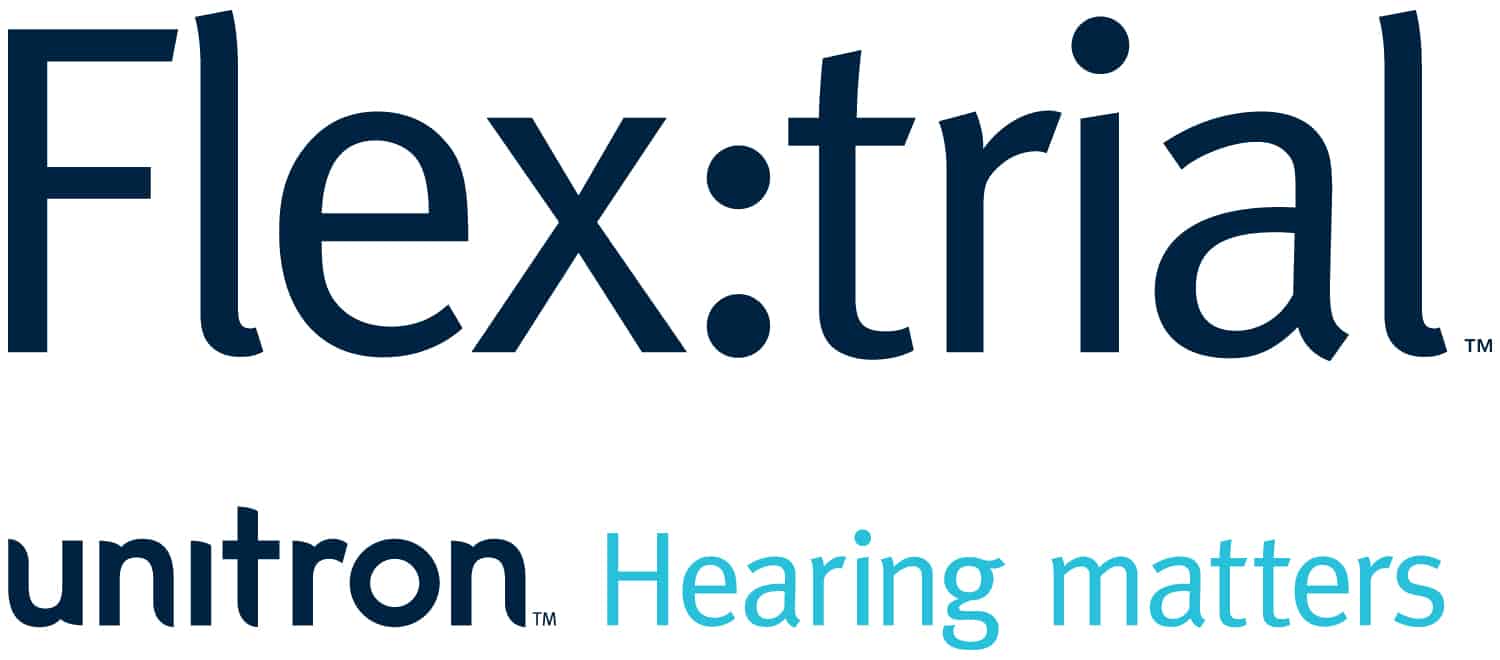 We also feature a unique program designed by Unitron called
Flex:Trial
which offers qualified candidates the opportunity to take home the latest hearing aids for 15 days, with no money down. These devices "learn" your hearing habits during the trial period, and this data is then used during the follow-up and fine tuning sessions to verify their performance in your real life environments. At the end of the 15-day trial if you love the devices, you can purchase them or return them if you are not satisfied.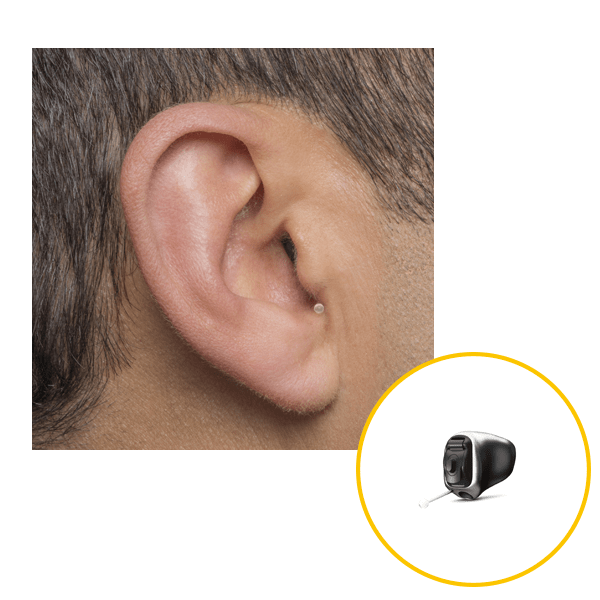 Invisible-In-Canal (IIC)
This custom style is completely invisible being the smallest device in the industry. It sits deep in the second bend of the ear canal where no one can see it. It is designed for mild to moderate hearing losses and may not be suitable for very small ear canals. This device is not available as rechargeable but it is powered by the smallest size hearing aid battery.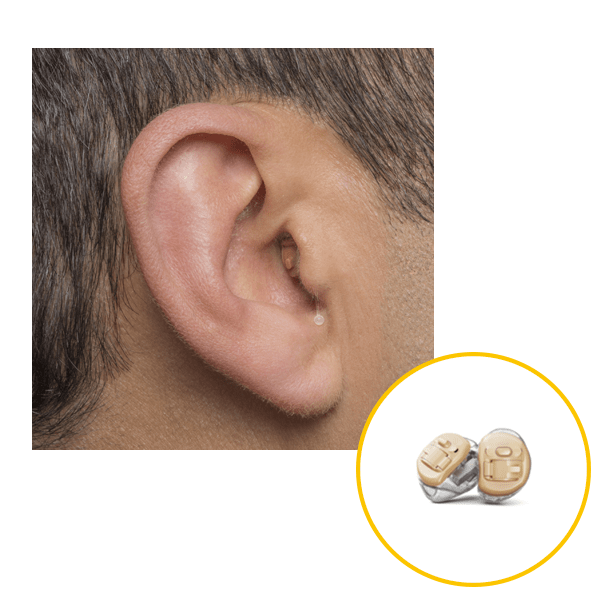 Completely-in-Canal (CIC)
This custom style is a little bigger than the IIC. It is normally ordered when invisibility is a must and the IIC option is not possible due to a very small ear canal. It does not sit as deep as the IIC but it is still favored by those in need of a discreet custom approach.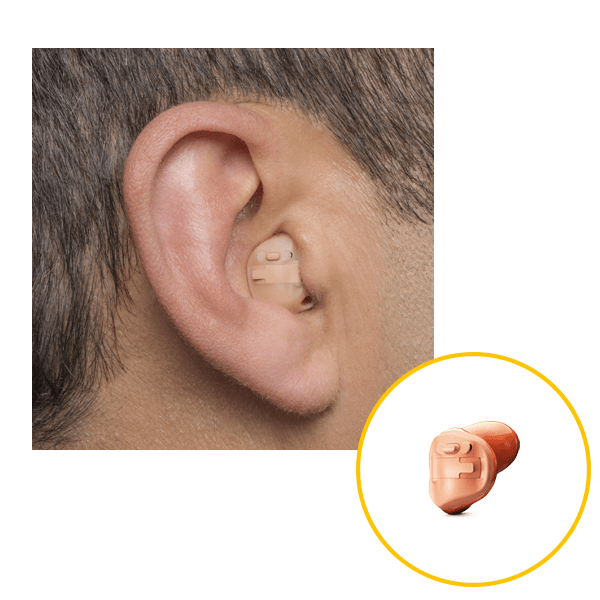 In-The-Canal (ITC/ITE)
This custom style may be available with a built-in lithium-ion battery or a disposable battery. The size of the device and battery go in accordance with the degree of hearing loss. ITC is smaller than the ITE style and it is intended for mild to severe hearing losses. The ITE style is the biggest of the custom solutions and it's intended for a more severe hearing loss.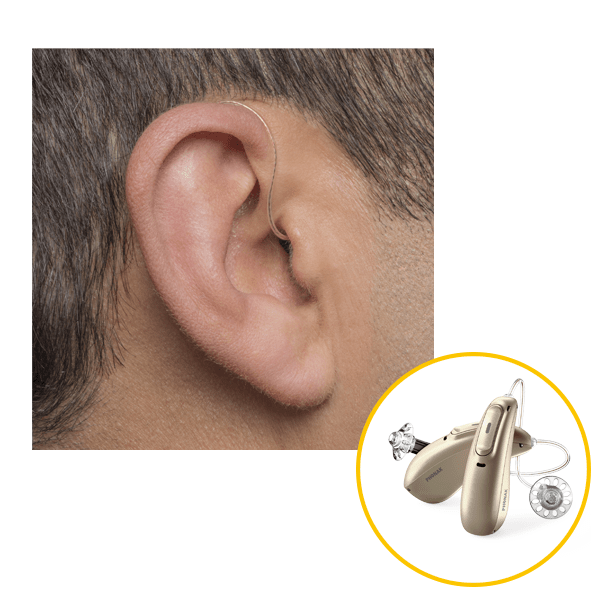 Receiver-In-Canal (RIC)
This is currently the most popular style due to it's invisible nature and versatility. This hearing aid sits comfortably and discretely over the ear housing the microchip and the microphones. A wire inside a slim tube connects the device to the speaker that sits inside the ear canal. This speaker is protected by a wax filter and a rubber "dome" or a custom earmold depending on the degree of hearing loss. These devices come with your choice of disposable or built-in rechargeable batteries.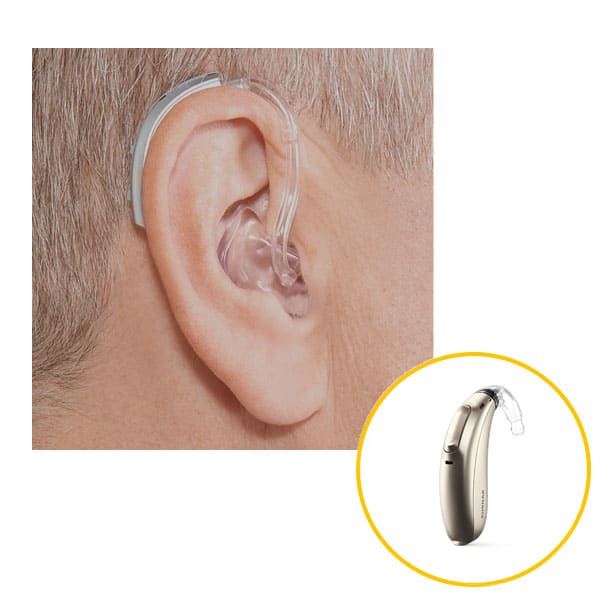 Behind-The-Ear (BTE)
This style is usually recommended for severe to profound hearing losses. It consists of two parts: The hearing aid which sits over the ear, and a custom earmold that attaches to the hearing aid via a sound tube. These devices come with your choice of disposable or built-in rechargeable batteries.
Hearing Aids and hearing services serving Portland, Oregon and Vancouver, Washington
Our office is located in SE Portland, Oregon, but we serve patients from a wide region including the Greater Portland area (Gresham, Happy Valley, Oregon City, Clackamas, Milwaukie, Beaverton, Tigard, Hillsboro) and the Greater Vancouver, WA area (Felida, Fruit Valley, Hazel Dell, Cascade Park, and Camas).